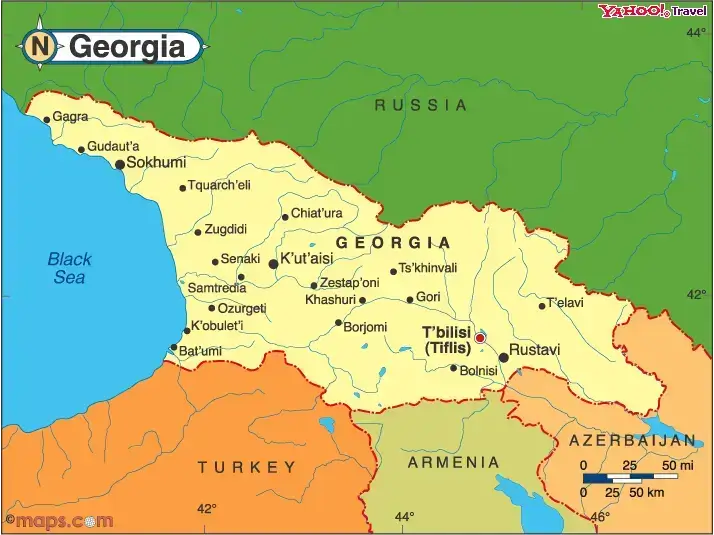 Georgia Situated at the strategically important crossroads where Europe meets Asia, Georgia has a unique and ancient cultural heritage, and is famed for its traditions of hospitality and cuisine. If you want to get quality MBBS education at lower price than India, Georgia is one of the best choices. For all medical aspirants planning to pursue MBBS, Georgia is considered as a preferred destination. If you are looking for a country other than India that can offer an affordable MBBS course, Georgia can be one of them.
Advantages of Doing MBBS from Georgia
If you wishes to pursue MBBS from Georgia some of key benefits  are
Affordable and Reasonable Tuition Fee
The best thing about pursuing MBBS from Georgia  is a reasonable College Tuition Fees. Georgia is a most economical option for the students to study MBBS courses.
Low Teacher-Student Ratio
The healthy equilibrium in teacher-student ratio 1:15 offers the personalize care to the students.
Getting admission in Georgia is very easy and simple. Students are not supposed to give any type of donation to get admission the best MBBS universities in Georgia.
The medium of teaching in most of the Georgia universities in English. Therefore, students need not worry that they will have to learn Georgia language in order to study MBBS in Georgia.
Course Duration Just Similar to India
The duration of course in Georgia is 6 years which includes 5 years of MBBS and 1 year of internship.
Crime rate in Georgia is very low. Therefore, students need not have any safety concerns as the country is safe for the students. Georgia is a safe place for the students who want to pursue MBBS course. The medical institutions of Georgia offer myriad of employment opportunities to the candidates.
Living standard in Georgia is comparatively lower than India. Moreover, the living cost of this country is also quite cheaper for the students.
Globally Recognized Universities
Universities of Georgia are globally recognized by International competent Bodies and Organizations such as the Medical Council of India (MCI) and the World Health Organization. The universities of Georgia have recognized by the world's prestigious medical bodies. Georgian medical universities follow the quality standard decided by the  UNESCO, WHO. Having a medical degree from Georgia ensures you to appear for the United States licensing examination.
The infrastructure of Georgia universities matches international standards. The labs are well-equipped with state-of-the-art equipment. The students are provided with modern laboratory facility for enhancing their clinical skills.
The syllabus designed for MBBS in Georgia is very detailed and is accepted across the world. A wide range of opportunities and clinical exposure is provided in multispecialty hospitals.
Eligibility criteria :-
1. The candidate must have scored at least 50 percent marks in Physics, Chemistry and Biology in class 12th from a renowned Indian board.
2. The student must be 17 years of age
3. The student must have completed 12th form a government-approved education board
4. Students must have scored at least 50 % in class 12 with Physics, Chemistry and Biology as their main subjects.
5. The student must have completed 12th form a government-approved education board
6. Candidate should have a medical examination certificate
Documents Required For Visa:-
1. A valid passport
2. Passport size photograph
3. A complete VISA application form
4. Admission letter from the university
5. A Health Check-up form
Documents To Be Submitted Before Enrollment:-
1. Health and Travel Insurance
2. A valid passport and VISA
3. Birth Certificate (in the English Language)
4. Six months bank statement of parents/guardian
5. A letter of authorisation
6. A no-objection certificate
7. A sponsor letter
8. Six passport size photographs with white background
SECURE YOUR
MBBS

ADMISSION 2023-24