Study MBBS from Kyrgyzstan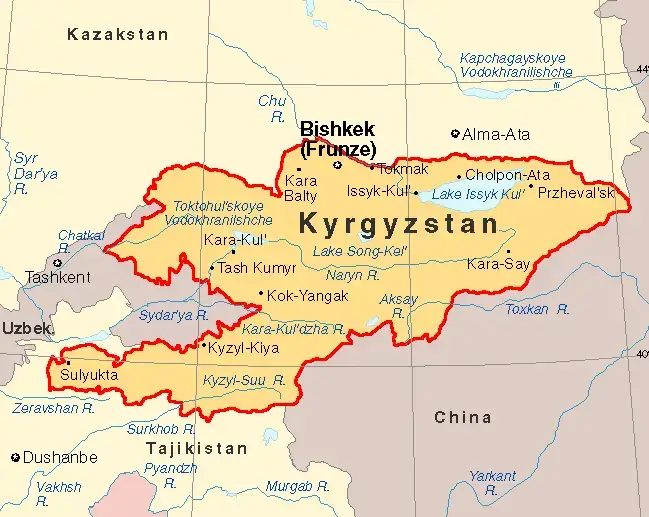 Kyrgyzstan or Kyrgyz Republic is a Central Asian landlocked country. The mountainous terrain of the country has helped it protect it's 2000 years old culture. A word-class infrastructure offered by the KYRGYZSTAN Universities and the faculties are highly experienced so It's always a wise decision to pursue MBBS in KYRGYZSTAN for Indian students. The quality of education provided by the top MBBS colleges in Kyrgyzstan meet the international standards and can be compared to the education provided by developed nations such as UK, USA and European Countries. If you are looking for a country other than India that can offer an affordable MBBS course, KYRGYZSTAN can be one of them.
Advantages of Doing MBBS from Kyrgyzstan
If you wishes to pursue MBBS from Kyrgyzstan some of key benefits  are:-
Affordable and Reasonable Tuition Fee
The tuition fee in Kyrgyzstan is affordable and economical as compared to the fee of private universities and colleges in India.
Students are not required to give any entrance exam to pursue MBBS in Kyrgyzstan. They just need to have the basic qualifications as required.
Globally Recognized Universities
The best medical universities in Kyrgyzstan are recognized by international institutions such as WHO, UNESCO and MCI.
It is not mandatory for the Students to give and clear additional exam such as TOEFL or IELTS to get admission into Kyrgyzstan Universities.
Crime rate in Kyrgyzstan is very low, making it absolutely safe for the students.
When compared to countries such as the USA and UK living in Kyrgyzstan is quite economical.
Ideal Faculty to Student Ratio
The ratio of Faculty to students is low, which allows every teacher to give proper attention to students.
Getting admission in Kyrgyzstan is very easy and simple. Students are not supposed to give any type of donation to get admission the best MBBS universities in Kyrgyzstan.
ENGLISH AS THE MEDIUM OF STUDY
Indian students need not learn a whole new language as the course in Kyrgyzstani universities is taught in English.
Indian food is available in the university
Best MBBS University of Kyrgyzstan
Eligibility criteria :-
1. The candidate must have scored at least 50 percent marks in Physics, Chemistry and Biology in class 12th from a renowned Indian board.
2. The student must be 17 years of age
3. The student must have completed 12th form a government-approved education board
4. Students must have scored at least 50 % in class 12 with Physics, Chemistry and Biology as their main subjects.
5. The student must have completed 12th form a government-approved education board
6. Candidate should have a medical examination certificate
Documents Required For Visa:-
1. A valid passport
2. Passport size photograph
3. A complete VISA application form
4. Admission letter from the university
5. A Health Check-up form
Documents To Be Submitted Before Enrollment:-
1. Health and Travel Insurance
2. A valid passport and VISA
3. Birth Certificate (in the English Language)
4. Six months bank statement of parents/guardian
5. A letter of authorisation
6. A no-objection certificate
7. A sponsor letter
8. Six passport size photographs with white background
SECURE YOUR
MBBS

ADMISSION 2023-24